Sem FOTO:417

Terms of Service
Termos de Uso
Introduction
The following are terms of a legal agreement between the user of this website and Idea Factory. By using this site, the user implicitly declares to have read, understood and accepted the terms of use, and states to comply with all applicable laws and regulations.
If you do not agree with the terms of use mentioned here, do not register yourself or use this site.
Important
This Web site contains proprietary notices and copyright information, whose conditions must be observed and followed. The information provided on this site may contain technical inaccuracies or typographical errors.
The information may be changed or updated without prior notice. We reserves the right to make changes and/or improvements without prior notice and at any time, to the services and/or website.
We reserve the right to make, at any time and without notice, changes and/or updates to the terms of use. The user, continuing to use this website, accepts also the above mentioned updates and/or modifications; this page, therefore, should be visited periodically to check the conditions of use currently in force.
Warranties
We assumes no responsibility regarding any of the services provided, whose use is at your own risk. The suitability of this information for the resolution of all reported problems is not guaranteed in any way.
Moreover providing this information we do not grant any licenses to any copyrights, patents or other intellectual property rights.
You can not sue us for any reason.
If you don't agree with that, do not register yourself or use this website.
Confidentiality
We do not accept to receive confidential or reserved information through this website. Any information or material sent to us will not be considered confidential. Sending information or material of any kind to us will attribute to it an unrestricted and irrevocable license to use, reproduce, display, perform, modify, transmit and distribute those materials and information; sending is also considered as consent to the free use by us of any ideas, concepts, know-how or techniques sent to us for any purpose. However, your name will not be made known and the fact that you submitted materials or other information will not be publicized, unless: (a) we obtain your permission to use your name, (b) we first notify you that the material or the information you submit to a particular section of this site will be published or used in another way with your name, © is expressly required by law.
We may, and will post on our website the information you send to this website in order to provide the services described.
ALL app reviews are public and will be available on AppStore and also on our server. The screenshots are stored in an open way since all of them are available at appStore anyway. Anyone can see them here or in the AppStore.
Responsabilities
It is your responsibility to take all necessary precautions to ensure that whatever material you select for your use is free from destructive elements such as viruses, worms, "Trojan horses" and so on.
Very Important
IDEA FACTORY, LDA AND/OR ITS STAFF AND/OR PARTNERS IN NO EVENT CAN BE LIABLE FOR ANY DIRECT, INDIRECT, SPECIAL OR CONSEQUENTIAL DAMAGE LINKED TO THE USE OF THIS WEBSITE OR OTHER WEBSITES ACCESSED BY A HYPERLINK, INCLUDING, WITHOUT LIMITATION, TO DAMAGE SUCH AS LOSS OF PROFITS OR TURNOVER, BUSINESS OR PROFESSIONAL INTERRUPTION, LOSS OF PROGRAMS OR OF OTHER DATA ON YOUR COMPUTER SYSTEM OR OTHER SYSTEMS, EVEN IF IDEA FACTORY, LDA AND/OR ITS STAFF EXPRESSLY ADVISED OF THE POSSIBILITY OF SUCH DAMAGES.
ALL INFORMATION IS PROVIDED EXCLUSIVELY IN "THE STATE IN WHICH THERE ARE". IDEA FACTORY, LDA AND/OR ITS STAFF ASSUMES NO LIABILITY AND PROVIDES NO WARRANTIES, EXPLICIT OR IMPLICIT, INCLUDING THE IMPLICIT WARRANTIES OF SUITABILITY FOR A PARTICULAR PURPOSE, MERCHANTABILITY AND THE NON-INFRINGEMENT OF THE RULES OF USE.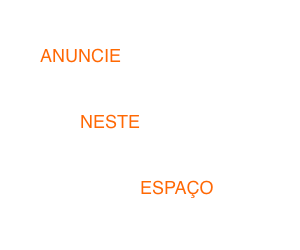 Click for weather forecast
NEWSLETTER
Subscrever a newsletter:
ARRENDA-SE.NET
Quartos, apartamentos, casas, etc
RECADINHOS
Últimos recadinhos dos leitores:
Congratulations for the site. It is very nice to get more informations about Portugal. A beautiful country.
Matheus Smith 2016-07-30 23:39:20
---
RELÓGIO
Veja que horas são no mundo
NOTÍCIAS
Jornal O PÚBLICO
De modos que o que aconteceu foi isto
Costa explicou que falou com Galamba, mas sem ser informado – "como falei com outros ministros, com o Presidente da República e com ene pessoas". Afinal, com o Presidente não falou, corrigiu a seguir.
O inimigo secreto
É normal que os partidos democráticos sejam contra o Chega, e o Chega contra eles. O que é estranho é que os partidos democráticos sejam todos contra outro partido democrático: a Iniciativa Liberal.
Bicampeão Sporting na final do campeonato de futsal
Lisboetas derrotaram o Leões de Porto Salvo pela segunda vez na eliminatória, após prolongamento no pavilhão João Rocha.
"Posso ser Presidente, mas sou velho para trabalhar". Quando o idadismo magoa
Um terço dos europeus já foi discriminado por causa da idade. Acontece sobretudo no trabalho e as principais vítimas são mulheres. Quatro portugueses contam as suas histórias de idadismo.
Morreu Philippe Pozzo di Borgo, o homem que inspirou Amigos Improváveis
A história de vida do empresário paraplégico, que desenvolveu uma amizade improvável com o seu cuidador, inspirou um êxito do cinema francês.
Certificados de Aforro: juros das novas subscrições passam de 3,5% para 2,5%
Governo substitui série E dos Certificados de Aforro por uma nova série, com taxas de juro menos generosas, um prazo máximo maior e um limite de investimento mais apertado.